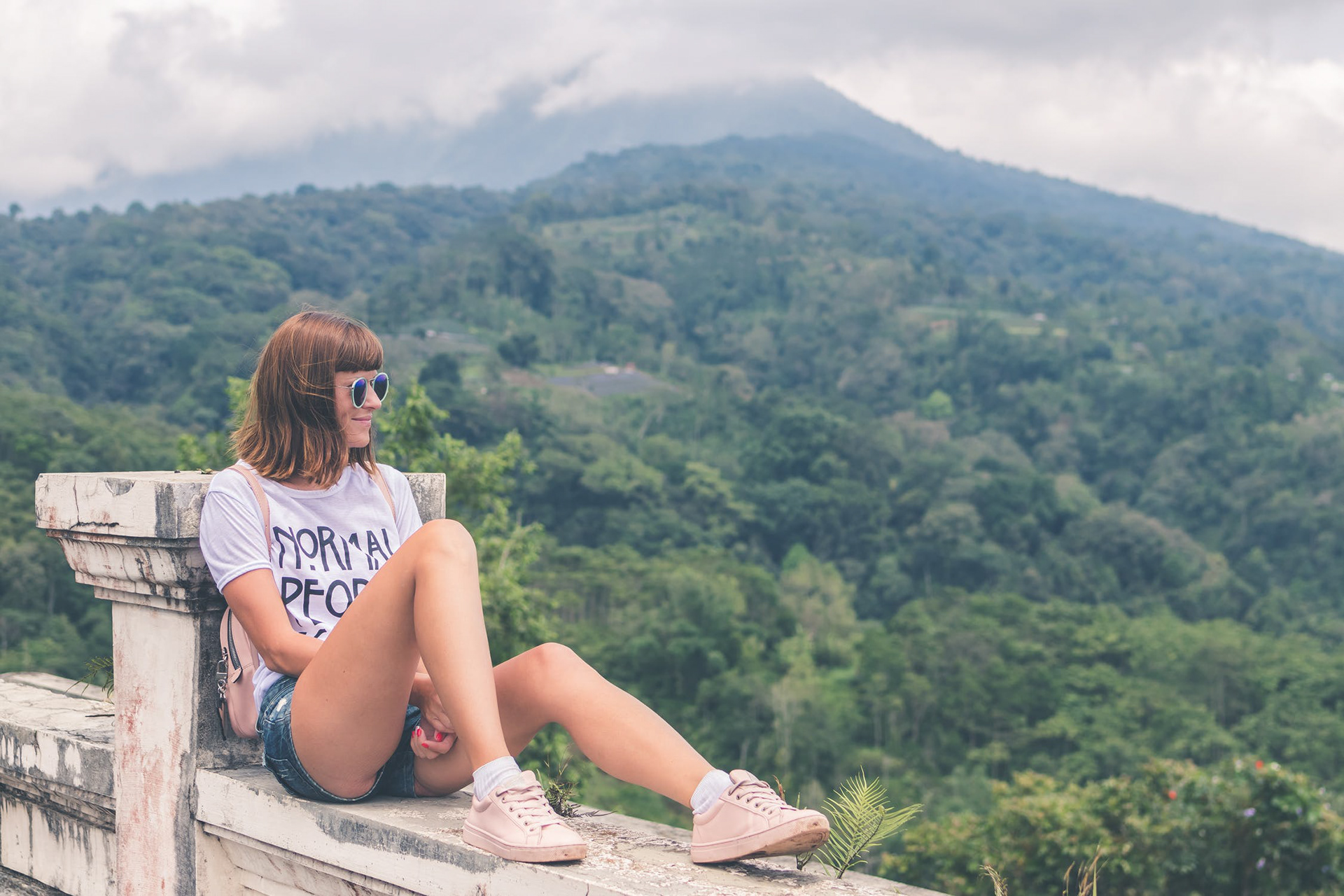 So, does clothing provide sun protection? Yes, it does. But protection levels vary.
The back of sunscreen bottles tell you to wear a long sleeve shirt and pants in addition to using their product for a reason. One of the most basic ways to use clothing for sun protection is to simply cover more skin. Wear long sleeves rather than short sleeves. Have a cute cover-up over your bathing suit on the beach. Rock some adorable driving gloves to protect your hands if you have a long commute.
Then take a look at your wardrobe.
Some clothes protect better than others.
UVA/UVB rays that cause cancer and aging
can easily pass through lightweight and light-colored clothing. Have a favorite white cotton tee? Not only does it leave the rest of your arms exposed, but it also only blocks about
80% of UV rays
. 
Just like SPF for sunscreen, scientists have developed a UV protection scale for ranking clothing called Ultraviolet Protection Factor or UPF. Because the sun protection scene needed more acronyms. 
A piece of clothing's UPF is based on a variety of factors (we'll discuss them in a minute). But the basics of UPF rating is that a UPF of 50+ is excellent protection, blocking 98 percent of UVA and UVB rays. While a UPF 30 is very good protection, blocking 97 percent of UV radiation. 
Of course, you can buy UPF rated clothing online, but a lot of the clothes you already own provide great sun protection. For example, dark, denim blue jeans block UV rays. Their dark color, heavyweight, dense weave gives them the equivalent of a UPF 50+ rating. 
So what makes a piece of clothing have a high UPF? Check out this simplified chart based on factors given by the
Skin Cancer Foundation
:
UPF Clothing Considerations
          Good- Tight weave that leaves few holes for UV rays to pass through
          Bad- Loose weave, perfect for UV rays to sail through and ruin everyone's life
         Good- synthetic fabrics, shiny synthetic fabrics (suddenly a 1980s prom dress seems desirable)
         Bad- bleached cotton
         Good- Dark colors, Bright Colors
         Bad- Whites and Pastels
        Good - Thick material such as heavy cotton denim
        Bad - lace, silk gauze
       Good- not stretchy or stretched (wear clothes that fit properly)
       Bad- stretched material
       Good- Dry
        Bad- Wet 
       Good - Good condition, not worn down or through
       Bad- Worn, frayed
Still interested in buying some officially UPF rated clothing?
 Here are some cute beach inspired styles:
This UPF 50+ rash guard set is perfect for protecting you on the beach. Reviewers love that it protects your hands and features a built in bra.
This cover-up is so cute some reviewers wear it as an every day tunic. It's roomy fit and multiple color options make it a great sun protection fashion staple.
This adorable scarf is a convenient addition to any outfit. It can be worn as a scarf, wrap, shrug or even hood.

This breathable, fast drying shirt features long sleeves that convert to short sleeves easily. Its sun protection plus utility which makes it perfect for hiking and camping too.
This lightweight shirt features moist-wicking technology to keep you cool and protect you from the sun. Reviewers love to use it while running, gardening and at the beach.